Many successful business owners seek support to help them grow their company and their skill sets. A second set of eyes on your business can help you stop wasting time, energy, and money.
As a business owner and executive myself, I personally have spent tens of thousands of dollars getting coached as well as learning how to coach. What I've discovered is that great coaching does not require specific industry knowledge to be highly effective.
At N2 Performance Coaching, we have blended effective tools used by executive coaches for years with true business mentorship from people who have succeeded at N2.
Regardless of your tenure, skill level, cash received numbers, or ambitions here at N2, we have someone who can help you achieve a higher level of fulfillment in your business as well find strategies to be more productive with your time and energy.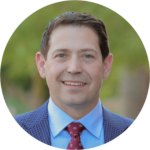 The investment will be worth it!
– JP Hamel, Head of Coaching
The tools used to support Area Directors have been used for many years inside and outside of N2. They have been customized specifically for the N2 business yet are broad in their ability to help you think and act differently in order to achieve what's most important to you!
The 6 Human Needs

The Wheel of Life / Business

5-Year Vision Plan

RPM: Results, Purpose, Massive Action Plan

The AD Hierarchy of Needs

The Urgent / Important Matrix

Closing the Gap

Product Specific Mentorship



…and much more.
We are excited to engage with you on YOUR journey here at N2, and to give you the emotional, intellectual, and strategic support you personally need to achieve your goals!